Live Your Passion!  What Are You Waiting for?

Atlanta Certified Life Coach, Certified Executive Coach, Speaker – Michelle M. Marto
BA, Practitioner of NLP, Transformational Life Coaching

Welcome to Lift Your Life!  My name is Michelle Marto and it is my privilege to help you achieve your greatest dreams!
I know what it feels like to be stuck in a certain area of life.  I've been there.  To overcome these times, I developed an intense desire to always move forward and live life passionately!  This is my intention each day of my life!  I practice what I preach!  And if I can do it, so can you!  I will teach you how.
In realizing my purpose and passion, I became aware of my special gift in guiding and encouraging others to live their best life.  It has been and it is my greatest honor and privilege to help others realize their dreams and to help them get out of their own way!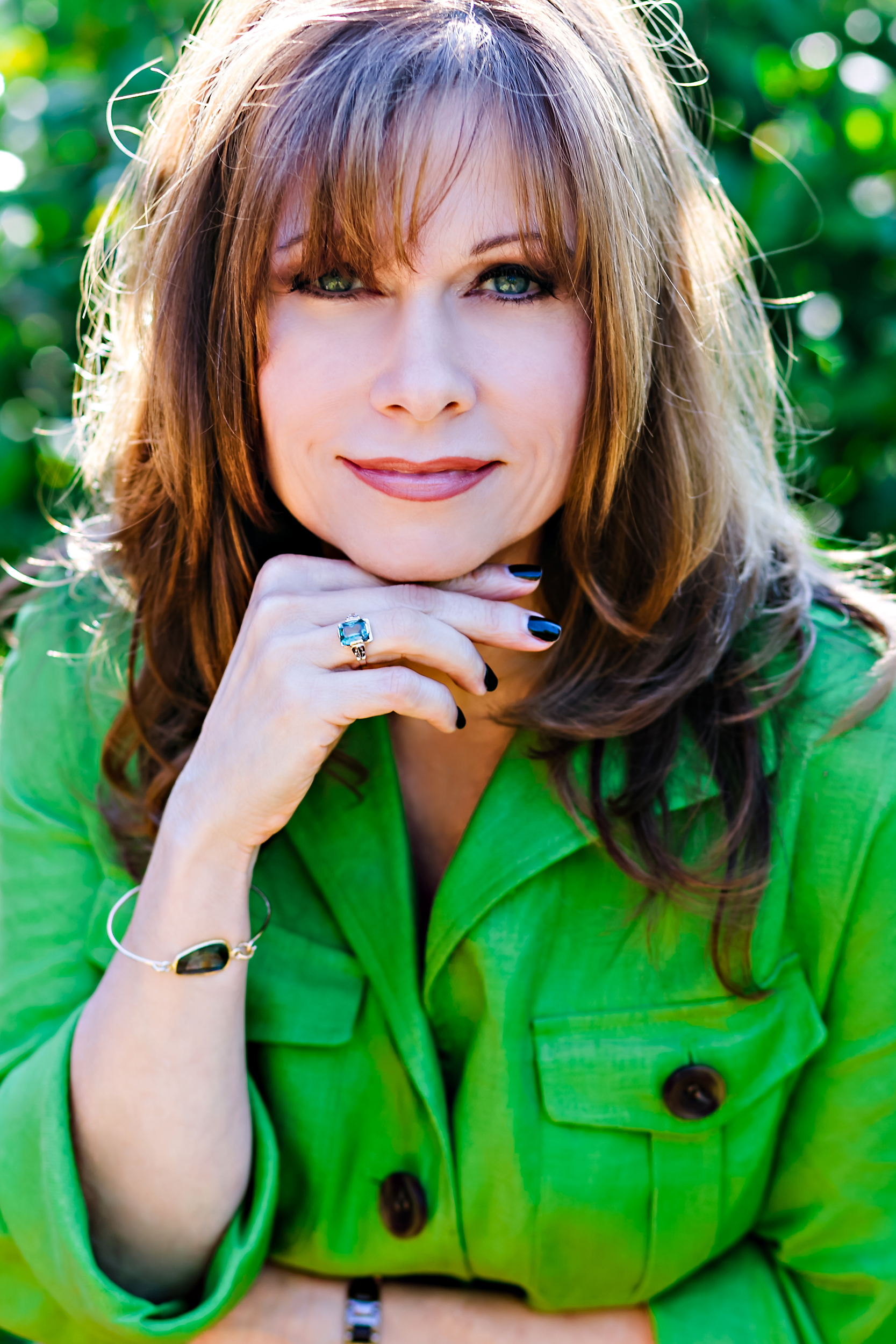 Michelle M. Marto
Certified Life Coach

"Michelle is truly amazing! Her keen insight and enthusiastic guidance has helped me immensely. I sought her out as a coach during a time when I felt some discouragement in my professional life and was at a career crossroads. My time with her has been simply life changing. I don't say this lightly. She has an incredible talent for seeing situations clearly and is exceptionally skilled at helping her clients identify their goals, align their trajectories, and achieve their dreams. During our time she went above and beyond our in person sessions with phone calls and emails.

In less than 3 months she has guided me in the launch of my new business that is already booking clients! She helped me change my mindset for my new endeavor, and guided me with the strategic and tactical planning through to final execution. In addition, Michelle knew when to bring in her financial Subject Matter Expert to help construct the business financial side so I wouldn't loose momentum in getting my new company off the ground.

My wife and friends have commented on the obvious difference in my outlook and thinking patterns since I met Michelle, and my career has been and is being transformed in very positive ways! I give Michelle my highest recommendation as a life and career coach. Go see her. Your future self will thank you!!"
"Thank you Michelle for all your support. Your positive attitude and ability to help see around corners is a true asset. I find you to be the positive influence of change. At each of our sessions you are prepared and your follow up is spot on. You shared your personal experience in a manner which was helpful, encouraging and reflective. I look forward to staying in touch.
Thank you for your guidance
Sincerely"
"I could not be more happy with Michelle by my side as my coach. I work in a fast paced environment in the entertainment industry and she understands the demands of what I'm going through. She's not the kind of coach to just sit there, listen, and tell you what you want to hear. She is there to ask the right questions to make you think, and to dig a little deeper. Michelle is there for you, rooting for you 24/7 in any difficult situation professional or personal. She will not only help you become better at what you do, she will also help you understand who you are and why you're doing what love to do."

"I would definitely recommend Michelle as a speaker without hesitation! I was impressed with the effort she took in learning our business and incorporating it into her presentation. An added value she brought to the table was her ability to help us design the program, develop the content, and facilitate.

The feedback from our staff was very positive as they felt appreciated and inspired on what they learned. They especially enjoyed the team building exercises with fellow employees they don't usually get to see in the office on a day to day basis. They left this meeting with a stronger sense of community. Michelle kept the exercises interactive with a high level of energy throughout the program.

I love seeing the positive impact this program has made on our team today! We look forward to having Michelle back for a follow up program!"

"It was a pleasure to have Michelle speak at Startup Pirates Atlanta teaching and inspiring our entrepreneurs about what it takes to be persistent in achieving your goals in life. I'm very thankful to have had Michelle come share her knowledge, experience and enthusiasm with our participants. It's always a pleasure to work with a passionate and motivated person like Michelle."
"Michelle is such a wonderful person! Her coaching sessions bring true enthusiasm and care. She genuinely wants me to succeed. Michelle goes above and beyond an hour of coaching, with interim support, follow up emails, and tracking my progress from call to call. I am a better person for having met her, and I'm encouraged to keep her posted as to my career evolution!"
"Michelle is someone I have worked with who has compassion, foresight and a unique perspective in helping professionals find their road map in their careers and lives. She is always available and was able to conceptualize an effective game plan to help me reach my goals.
I found her to be the calm in the eye of my career storm.
Michelle helped me better illustrate my strengths and articulate my assets.
She has a tremendous network of business leaders and decision makers.
I would highly recommend Michelle. My only regret is that I didn't meet her sooner."
"Michelle has been a great support in helping me find what I want to do with my career. Not only has she helped me figure out what I want for my future as far as fulfillment and success, but also helped pinpoint the obstacles which made me feel "stuck" and helped me move through them. She really brings more clarity about what I want, and then develop a plan of action to accomplish my goals."
"Michelle is an exceptional Life Coach. Her passion shows through in her one-on-one coaching sessions using client-centered goals. She challenges old habits and thinking to encourage growth and change that will lead to a more fulfilling personal and professional life. Her simple and easy to apply techniques have proven most valuable to me in my personal growth and development.

Michelle is a motivating and inspiring speaker! If you are seeking a dynamics speaker who understands how to tailor their message to the audience, Michelle does a great job.

Thank you Michelle"
"Michelle Marto has been an invaluable resource of information and guidance as I transition through my life's personal and professional opportunities. Her ability to analyze situations by asking the appropriate questions, has enabled me to calmly resolve many concerns. She has been great to work with."
"Michelle provided an Informative, insightful, and interactive program at the Mountain Park Branch Library. She worked with our supervisory team to craft a presentation that fit our needs. Attendees received actionable steps to help them reset their mindset and build a foundation for future self improvement. They asked for more, and we can't wait to book her for a program next year!"
"Michelle provided an Informative, insightful, and interactive program at the Mountain Park Branch Library. She worked with our supervisory team to craft a presentation that fit our needs. Attendees received actionable steps to help them reset their mindset and build a foundation for future self improvement. They asked for more, and we can't wait to book her for a program next year!"
"I really enjoyed working with Michelle during my job search! She kept me grounded and focused on what was important and to try not to sweat the small stuff. She was very diligent about keeping detailed notes on our prior meetings so that we could review my progress. Furthermore, she helped me formulate a strategy on how to go after my dream job. I feel the time and money was well spent and would highly recommend her to any of my colleagues!"
"I am extremely elated and grateful to have had the chance to talk with Michelle. For a long time, I have struggled with phone interview anxiety and didn't think that I had what it took to get through a phone screen without completely crumbling. But through Michelle's counsel, she gave me the confidence that I needed and tips on how to relax then ace the interview. Michelle really knows her stuff and has a knack for making you feel at ease. She helps you understand that success starts in the mindset and once you turn that around, everything else will fall into place. I recommend Michelle as a coach to anyone working towards any personal or professional goal. Thank you so much Michelle; I just can't say that enough."
"My experience with Michelle was exceptional. Her encouragement and enthusiasm for my future helped me through a tough transitional period. I am infinitely more confident and excited about the possibilities presented by the impending changes in my life. I will soon be moving from Atlanta to So Cal and starting a new career. With Michelle's help I am more confident in my "story" especially now that I am fortified with a resume. She is a genuinely nice person and I am so glad I found her as my life coach."
"The Georgia Restaurant Group Management Team were fortunate to have Michelle Marto as our keynote speaker at our quarterly team meeting. Michelle hit it out of the park! 100% of our evaluations had positive comments and reviews from Michelle's energetic and moving presentation. She made them think of leadership in a new way with tangible takeaways. Michelle provided inspiration and re-energized our entire management team! Several members of the team asked for more meetings like this one and to please bring Michelle back. I will definitely be inviting her to return to engage and motivate my team in the near future! Thank you Michelle!"
"My experience with Michelle has been truly inspiring so far! She has had such a positive and nurturing attitude from the very start that she made it nearly impossible NOT to believe in myself. She helped me take what I had always seen as a nearly impossible dream and break it down into tangible, concrete goals. She helped provide the structure and accountability to myself that I needed to get going with the next major step in my professional life. Michelle is responsive, flexible, and professional in the way she tailors her work with clients by truly listening to their needs. She strikes a wonderful balance between positivity in the face of challenge, and honesty about areas that need work. She is not afraid to challenge old habits and thought patterns that might be holding one back, but does so in a positive, constructive way.
Michelle genuinely cares about her clients in their personal as well as professional life, and has a great sensitivity to how one affects the other.
I am so grateful to have found such a dynamic and motivating coach!"
"Michelle has given me incredible strategies to keep moving my career and personal life forward. I knew what I wanted to do but wasn't sure how to accomplish it. Michelle made a plan of action and guided me through it. Working with her took great pressure off me so I could concentrate on what's really important in life. Thanks Michelle!"
"Michelle is a very engaging and uplifting public speaker. As a fellow Toastmaster, I have had the pleasure of listening to Michelle deliver a variety of speeches to audiences large and small. She has also been a fantastic mentor to aspiring speakers and Toastmasters.

Her speech at a Startup Accelerator that I attended in August 2015 where she encouraged us to "Reach for Excellence" was very well received by the audience. I wish her the very best in her career as a Life Coach."
"I have found Michelle to be an excellent life coach, with a broad focus, including one of the few coaches in Atlanta area with a focus on the Entertainment Industry combined with her NLP experience. Michelle has directed me in many ways to improve my personal life quickly, while preparing myself for increased career potential. We have focused on current strategy while considering of preparation for a retirement career full of passion. I have found Michelle highly energetic with a true passion of focusing on her clients and their growth! She has a warmth about her that is hard to beat with her commitment to excellence! Check Michelle out!"
Michelle M. Marto
Making a Career Change at 50 and Over
Words that make me want to bop sensible people upside the head, "I'm too old to make a change".  As if the words of wisdom suddenly don't apply […]
Michelle M. Marto
I do believe as an Executive Coach it is my job to keep my clients ahead of the game with a proactive and positive mindset so they can better deal with a multitude of issues […]
Michelle M. Marto
Think of goal setting as you would for going on a vacation.  You have a start date, an end date, a destination in mind, activities you want to do while there, and a plan to […]